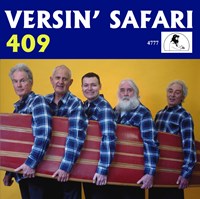 Versin' Safari
Winter Readings is an annual event in Wellington organised by HeadworX Publishers and Earl of Seacliff Art Workshop. The aim is to promote New Zealand poetry to the wider public through a series of lively readings taking place in the winter months in Wellington. Each year an anthology of the readers is produced and is edited/compiled by Mark Pirie and published by the Earl of Seacliff Art Workshop.
This year's readings are a tribute to the Beach Boys.
Winter Readings 2017 anthology featured: Marilyn Duckworth, Mark Pirie, Mary Maringikura Campbell, Michael O'Leary, Damian Ruth, MaryJane Thomson and Nelson Wattie. Coda by David McGill.