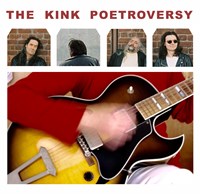 The Kink Poetroversy
The Kink Poetroversy (a tribute to The Kinks) celebrates the Winter Readings held at St Peter's Hall, Paekakariki, on 23 September 2018.
Contributors include: Wyeth Chalmers, Mary Maringikura Campbell, Mark Pirie, Michael O'Leary, Damian Ruth, Bill Dacker, Iain Sharp and Joy MacKenzie.
Cover photography by John Girdlestone.
Winter Readings, an annual event in the Wellington region, is presented by the Poetry Archive Trust, HeadworX Publishers and ESAW 2003-2008, 2016, 2017 and 2018.