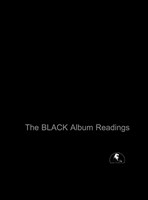 The Black Album Readings
The Black Album Readings (a tribute to Metallica) celebrates the Winter Readings held at St Peter's Hall, Paekakariki, on 17 August 2019.
Contributors include: Tim Jones, Mary Maringikura Campbell, Mark Pirie, Michael O'Leary, Margaret Jeune, Alex Jeune, Jeremy Roberts and Rob Hack.
Winter Readings, an annual event in the Wellington region, is presented by the Poetry Archive Trust, HeadworX Publishers and ESAW 2003-2008, 2016-2019.